If you're looking for a place to celebrate the resurrection of our Savior, then look no further. All are welcome at New Life! Whether you'd like to attend in person or online, we'd be happy to celebrate with you! Our Easter Sunday services will be at 8:30 and 10:15 am. We also offer some engaging Holy Week activities leading up to Easter Sunday. Scroll down for more info.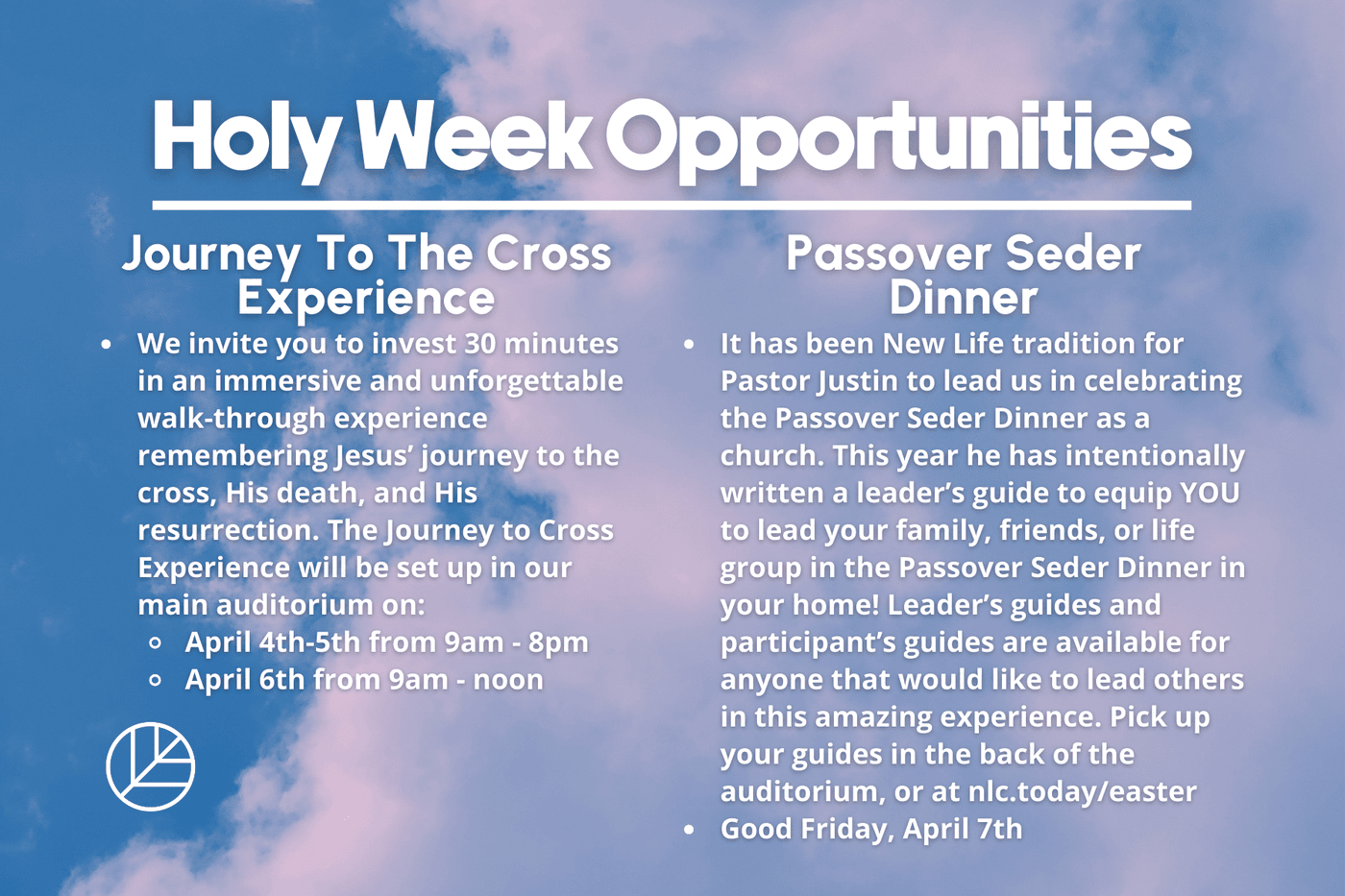 Join us live online by clicking on the service you want to attend.
Frequently Asked Questions
What time should I plan to arrive? We recommend arriving 10-20 minutes before service begins so you can find your seat and prepare for worship. You can find directions and more information about what to expect by clicking here: Plan Your Visit
If you're joining us online, we'll go live 5 minutes before the start of each service.
What about my kids? We offer Kids Ministry to children from 6 months through 6th grade! Learn more about our Kids Ministry programs by clicking here: Got Kids
Will there be coffee? You better believe it! We have a cafe serving locally brewed coffee - hot or cold, whichever you prefer!
Can I invite people to come with me? Please do! We love meeting new people! In fact, share the graphic below with them via email, Facebook, Instagram, or whatever you crazy kids are using these days!