MOPS stands for MOTHERS of PRESCHOOLERS
Here at MOPS, we gather and support moms. We believe in the simple but revolutionary idea that remarkable things happen when moms come together.
We welcome and are inclusive to all moms and their children from pregnancy to kindergarten, regardless of their backgrounds or beliefs.
We love:
Celebrating motherhood
Meeting needs
Making connections
Offering resources
Uniting together to find friendship & solidarity
Through vibrant and real relationships, MOPS of Southern Maine is a faith-based program that exists to equip, encourage and develop every mama or mama-to-be to realize her potential as a loved and cherished member of our community.
YOU ARE WELCOME HERE.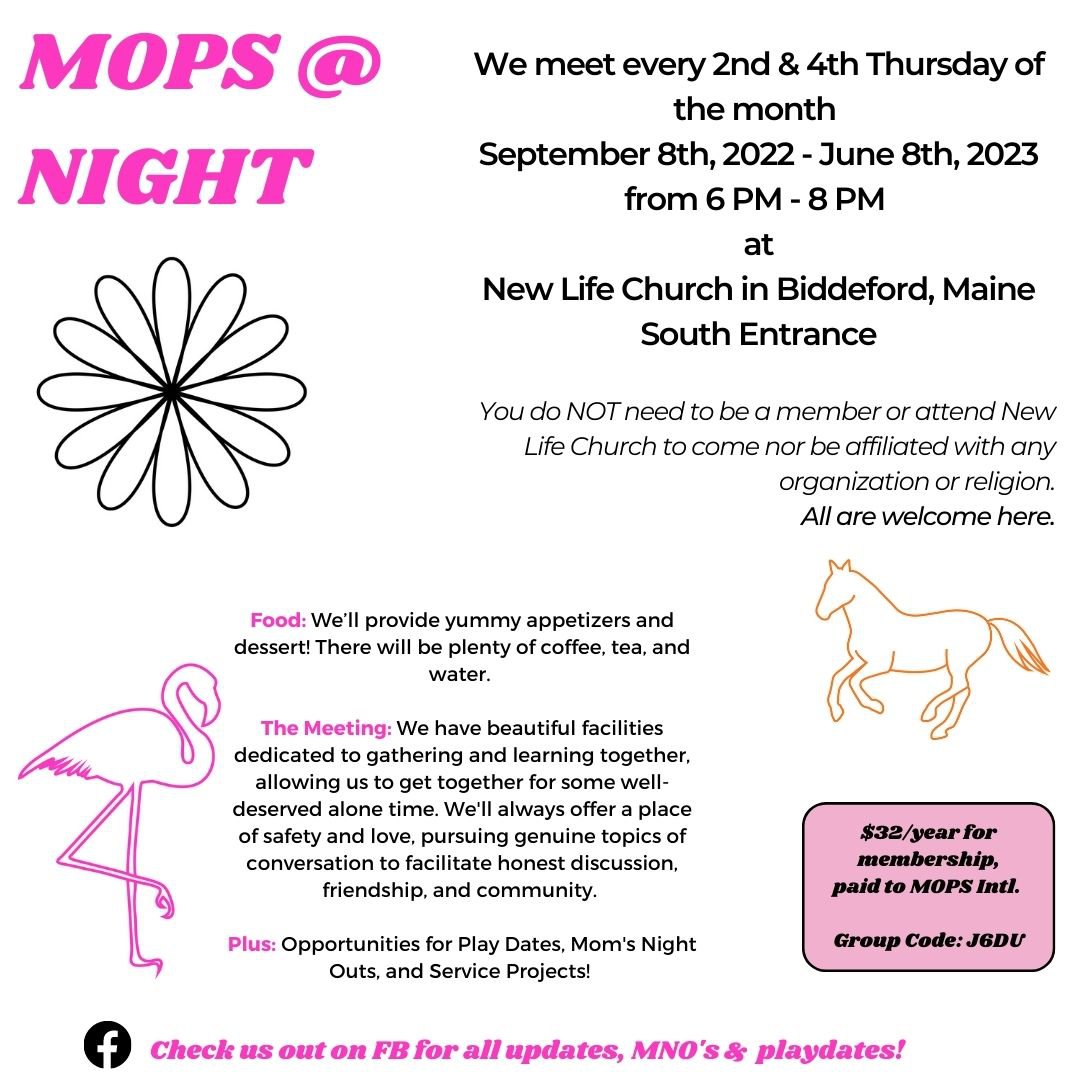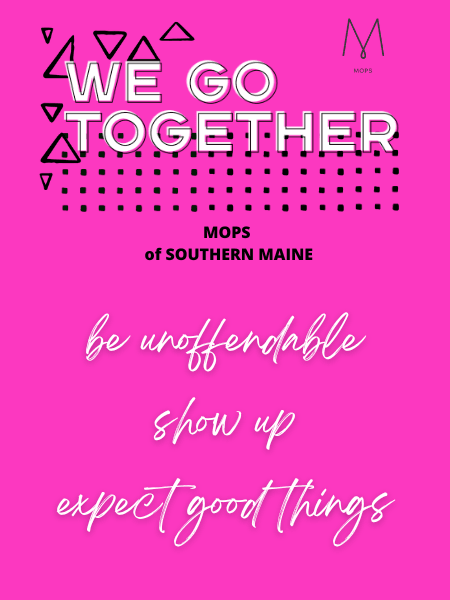 If you have any questions, simply fill out the form below.